CafeTran running on a 10 year old MacBook

Hans Lenting


荷兰


正式会员 (自2006)


German德语译成Dutch荷兰语

So I got this very old white MacBook Unibody from 2010 and decided to have the harddisk replaced with an SSD.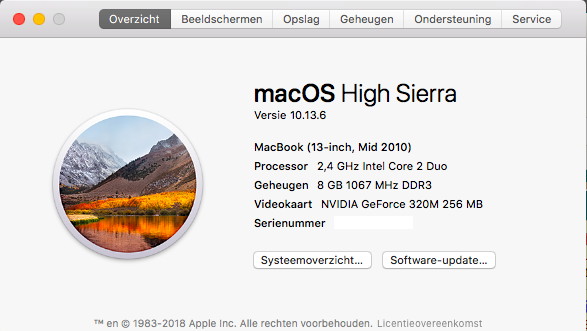 The operating system is High Sierra.

I downloaded CafeTran and installed it. After launching it, I entered my Proz Plus credentials, just to discover that CafeTran is blazing fast on this 10 year old white LEGO MacBook.

Note that the MacBook has 8 GB of RAM, which is required to use CafeTran for larger projects, I think.
To report site rules violations or get help, contact a site moderator:
You can also contact site staff by
submitting a support request »
CafeTran running on a 10 year old MacBook
SDL MultiTerm 2021
One central location to store and manage multilingual terminology.

By providing access to all those involved in applying terminology (such as engineers, marketers, translators, and terminologists), our terminology management solution ensures consistent and high-quality content from source through to translation.

More info »
CafeTran Espresso
You've never met a CAT tool this clever!

Translate faster & easier, using a sophisticated CAT tool built by a translator / developer. Accept jobs from clients who use SDL Trados, MemoQ, Wordfast & major CAT tools. Download and start using CafeTran Espresso -- for free

More info »