Export Project Terms

Serena Marangoni


意大利
Local time:

09:31


English英语译成Italian意大利语
+ ...


Hans Lenting


荷兰


正式会员 (自2006)


German德语译成Dutch荷兰语

Look for the file ProjectTerms.txt in the project folder. You can open it with a text editor or in MS Word. In Word, you can create a table. Or you can paste it in MS Excel.

Alternative approach: right click over the glossary. Choose Edit glossary. Ctrl+A, Ctrl+C to copy the content to the clipboard. Paste to Word or Excel.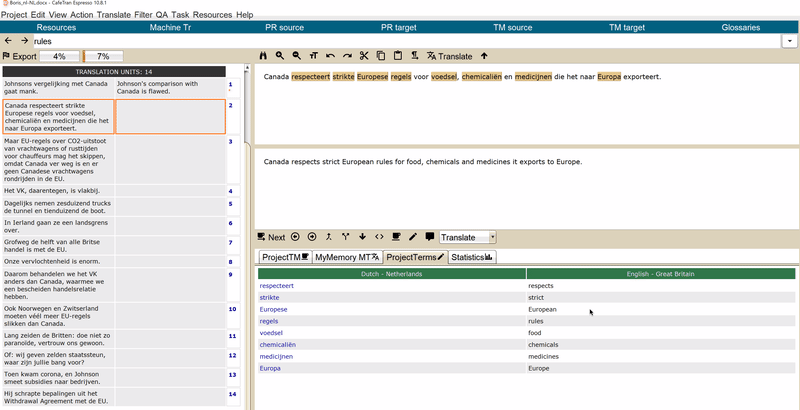 [Edited at 2020-12-22 08:14 GMT]
To report site rules violations or get help, contact a site moderator:
You can also contact site staff by
submitting a support request »