Go further.
As a freelance translator, where do you want to go next?
Get there faster with ProZ.com membership.
---
Subscribing to ProZ.com makes

good business sense

. Here's how:
As one freelancer put it, ProZ.com "works automatically as a marketing tool."
Your ProZ.com profile never stops working for you...
Even while you're working, your ProZ.com profile is doing its job. The ProZ.com directory is the largest and most detailed in the industry, and hundreds of outsourcers hire via the directory every day. Profile pages (not job postings) are the most common means for clients and translators to meet.
And that's not all.
ProZ.com Membership Benefits

ProZ.com members meet new clients at 4 times the rate of non-members.
会员优先于所有非会员在目录中列出

发布工作的外包商首先看到会员的报价
会员可对仅面向会员的工作提交报价。超过一半的工作发布限制为在至少前12小时仅允许ProZ.com会员竞价。

Invaluable risk management through the Blue Board™ helps you to avoid working with the wrong outsourcer. 了解更多

只看与翻译相关的广告

举办译员联谊会(住在附近的网站用户不时进行的聚会。)
创建小组
ProZ.com is also a global community
The contacts you make with trustworthy colleagues can lead to great things (as well as being a source of new work). Translators have used ProZ.com to connect with fellow professionals, and gone on to create new businesses, translators' organizations, networks, initiatives, services and events, across the Internet and in person, together. Maintaining a presence at the industry's leading crossroads may take you in new directions you never anticipated.
More than 36,000 translators, interpreters and translation companies have endorsed the ProZ.com professional guidelines. A new version of the guidelines has been released. See the professional guidelines here
One Professional Membership,
Two Service Packages to Choose From
Choose the package that best suits your needs. Compare Features
Standard
per year
Purchase now
功能
Simple, recurring payments
New great price. Really?
Plus
Purchase now
功能
Identity and security profile fields and validation
Library of training material
"Basket" of goods and services from ProZ.com partners
Advantages in client channels external to ProZ.com
Simple, recurring payments

Also pay by check, money order or wire transfer
Compare Service Package Options
Member
Free
Standard
package
Plus
package

术语研究和帮助

在线发票

社交联谊功能

Full benefit of ProZ.com's high rank in Google and other search engines

Exclusive access to ProZ.com services via ProZ.com Mobile (iOS and Android)

Priority rank in the directory

查看仅面向会员的工作

Full access to the ProZ.com Blue Board™

Quotes seen first by outsourcers

Track visitors to your profile.
享受定期的软件、工具和ProZ.com会议的折扣
只看与翻译相关的广告
Eligible for discounts on a wide variety of ProZ.com training sessions
Exclusive access to content and networking opportunities at ProZ.com virtual conferences
Easy image uploading in the forums
Unlimited localization of profile taglines
Verification of native language
Added dimension in your ProZ.com experience
Identity and security profile fields and validation: full access to the SecurePRO™ program See details
View new Blue Board category ratings for all outsourcers See details
Plus-subscriber video library with 800+ hours of content Browse videos



+ $1,000 value*

More detailed profile visitor analytics


Real-time communication tools for client and collaborator contact See details
"Basket" of goods and services from ProZ.com partners
Full license to CafeTran Espresso (CAT tool) See details



€80 value

Membership in Translation Mastermind, a private translator and interpreter community dedicated to meeting end clients See details



€39 value

Free download of Henk Sanderson's IATE terminology packages (available in 552 language pairs) See details



€5.50+ value†

Free download of The CJK Dictionary Institute's terminology packages (over 160 glossaries available across 4 language pairs) See details



€5.00+ value‡

10 monthly credits in TransPDF, a fast and reliable PDF translation tool for professionals using XLIFF See details



$60 value

More goods and services to come!
Advantages in client channels external to ProZ.com
Freelancer marketing widgets and networking tools See details
Priority positioning for remote (API) searches of the ProZ.com directory See details
Professional membership to TM-Town See details



$144 value

Interpreter screening and additional channels for client contact for interpreters See details
Additional Plus subscriber exclusive benefits
Full access to ProZ Talks - Live translation stories from fascinating people See details
Remove banner ads from throughout site (and optionally view all at once on a dedicated page) See details
* If purchased individually, the total cost of the videos in the Plus package would be more than $9,900.
† The terminology packages range in price from €5.50 to €8.50. There is a limit of 2 terminology package downloads per Plus subscription period.
‡ The terminology packages range in price from €5.00 to €18.00. As a Plus subscriber there is no limit to the number of terminology packages you can download.
Learn more about the Plus package here.
---
Plus Video Library
On-Demand Professional Training Videos
*Only available to Plus package subscribers
Unlimited viewing of hundreds of hours of content.
Browse videos to watch now, or bookmark them for easy viewing at a later time.
Rate and browse videos by those with the highest ratings.
Easily access the videos you've watched before in your video history.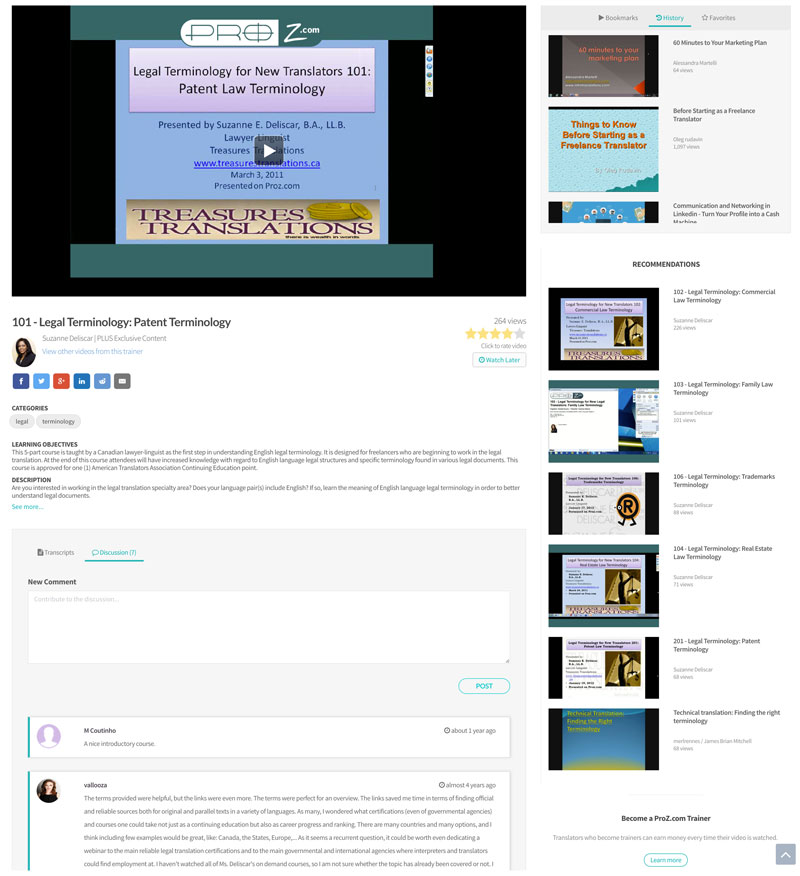 The ProZ.com site team is here to serve you.
Thank you for considering an investment in your freelance business through ProZ.com membership.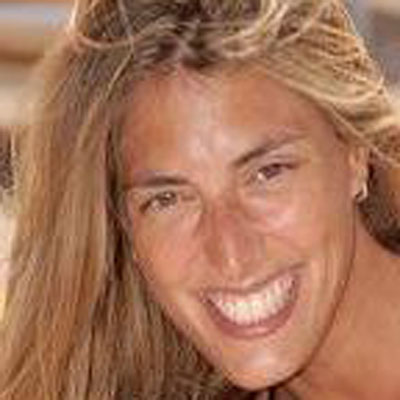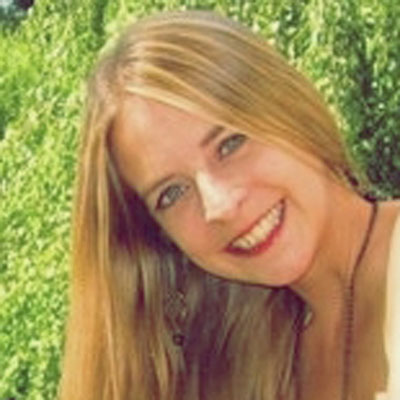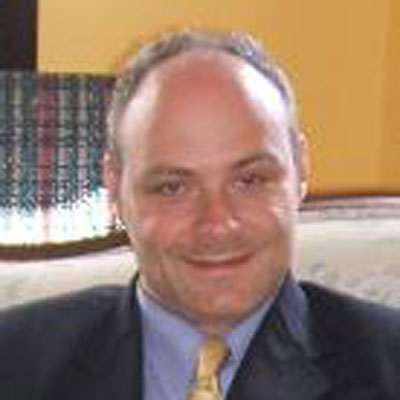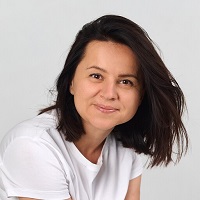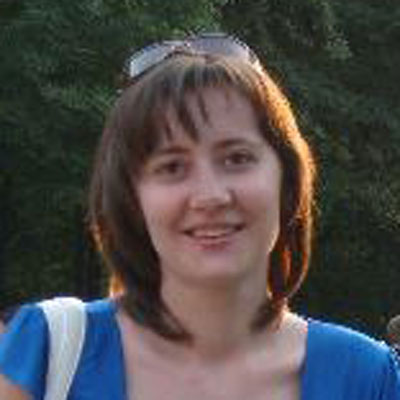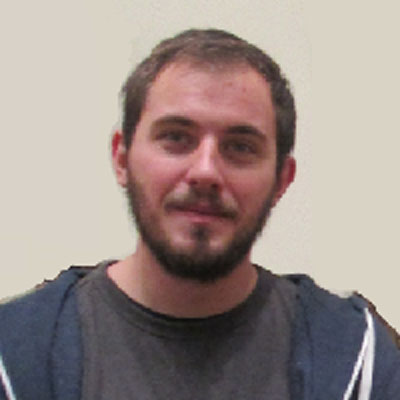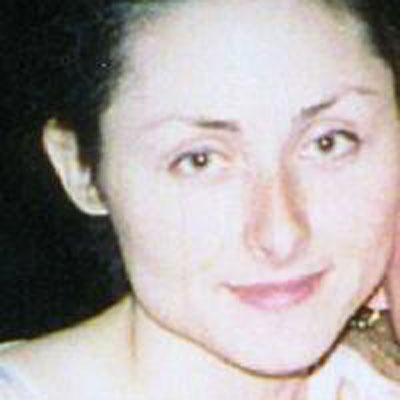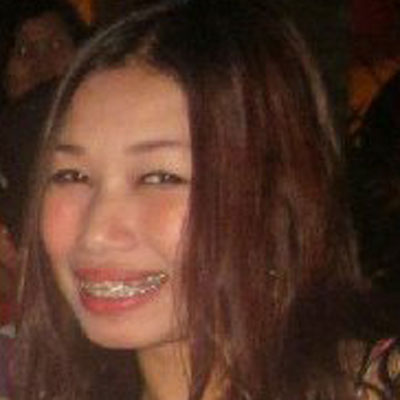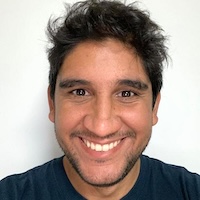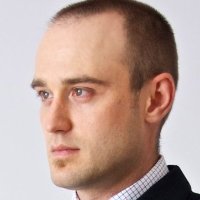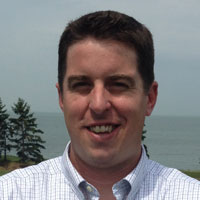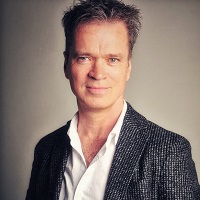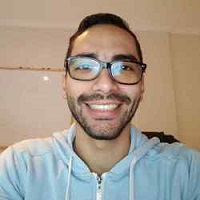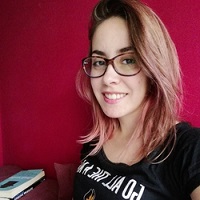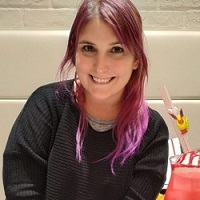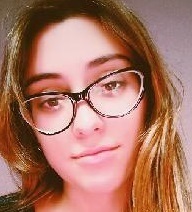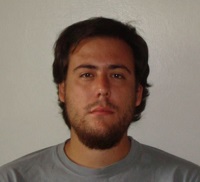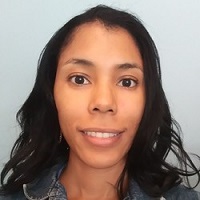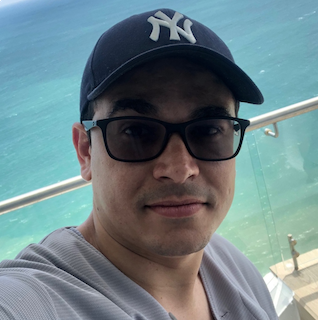 Questions?
Don't hesitate to reach out to us. We're happy to help!

+1-315-463-7323
Copyright © 1999-2021 ProZ.com - All rights reserved. Privacy